Ymdrechwn i'ch rhoi chi, y cwsmer wrth wraidd yr hyn rydym yn ei wneud, trwy wrando, gwerthfawrogi a gweithredu ar eich barn. Fel cwsmer Cymoedd i'r Arfordir, bydd gennych brofiad uniongyrchol o'n gwasanaethau. Chi sy'n gwybod a yw pethau'n mynd yn dda, a beth allai fod yn well.
Cewch ddweud eich dweud am y gwasanaethau rydym yn eu darparu yn awr, cymryd rhan a'n helpu i'w gwella. Mae yna lawer o ffyrdd y gallwch gymryd rhan a gwneud gwahaniaeth
Beth yw ymgysylltu?
Mae cymryd rhan yn ymwneud â chi, ein cwsmeriaid yn cael eu cynnwys mewn penderfyniadau am y gwasanaethau sy'n effeithio arnoch chi, mewn ffordd sy'n hyblyg ac yn cynnig dewis.
Gall fod mor syml ag y dymunwch iddo fod, dymunwn iddo gyd-fynd â'ch ffordd o fyw, yr amser sydd gennych i'w roi a'ch diddordebau eich hun. Byddwn yn eich cefnogi i gymryd rhan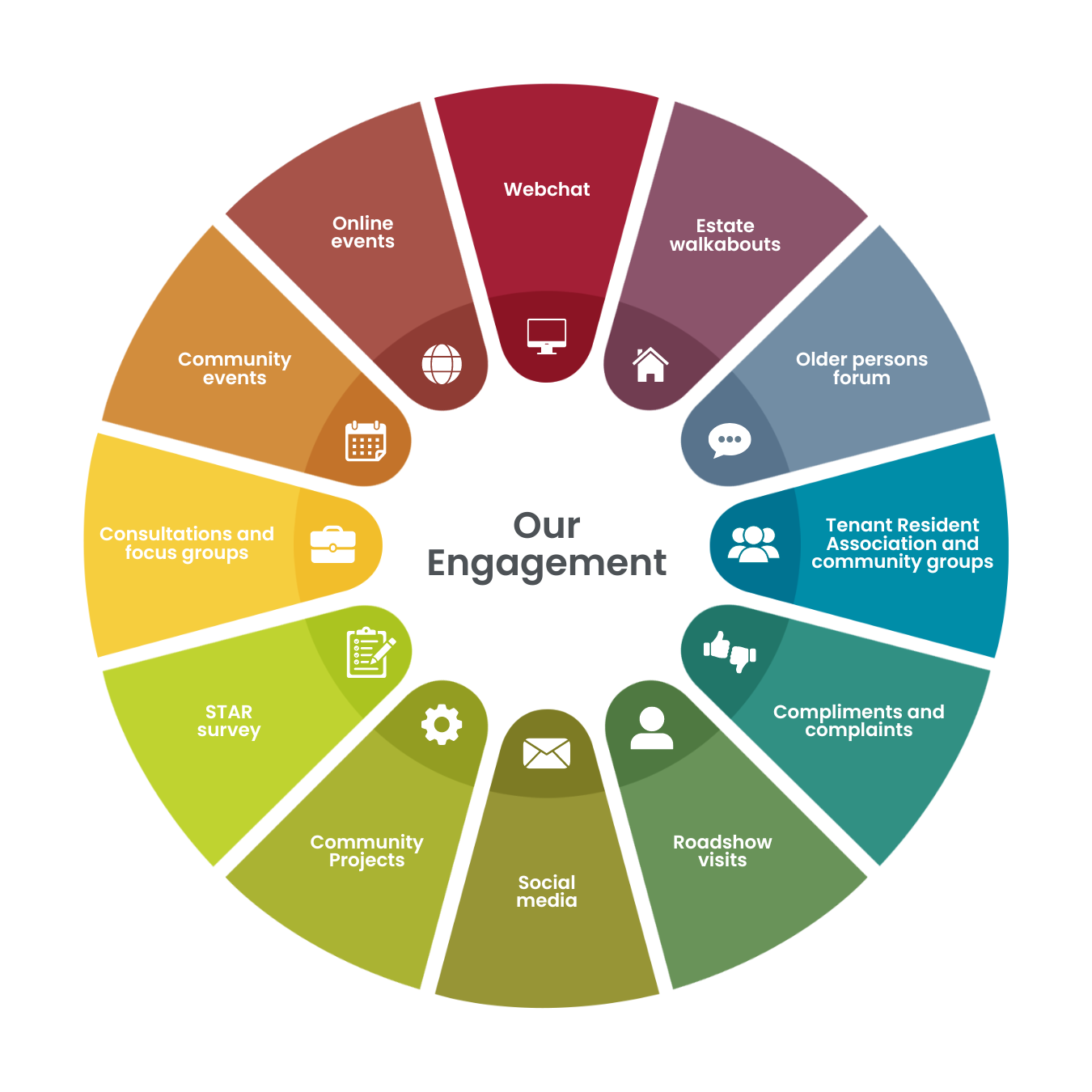 Awn allan i'r gymuned yn rheolaidd i siarad â chi am wasanaethau, ac rydym hefyd yn cynnal digwyddiadau hwyliog y gallwch gymryd rhan ynddynt! Y ffordd orau o gael y wybodaeth ddiweddaraf am ein digwyddiadau sydd ar y gweill yw trwy ddilyn ein tudalen Facebook. Dilynwch ni yma.
Cwrdd â'n Tîm Ymgysylltu
---
Get involved!
Sign up to hear from our Customer Engagement Team when there are opportunities to get involved.