A new wave in property repairs and maintenance services.
We recently let you know that we're launching a new company to improve, grow and develop our repairs and maintenance services.
We're delighted to announce that our new repairs and maintenance company will be called Llanw (pronounced Llan-oo) which means 'tidal' in Welsh.
The name Llanw represents all the things we want our services to be – as reliable as the tides. Dependable; refreshing; consistent; unwavering. And ready to rise to every challenge.
It was inspired not only by these promises we make to you, but symbolises how we will adapt and respond to the constant movement and changes of your needs, just as we adapt to the ebb and flow of the tides.
Of course, the name Llanw also reflects our beautiful natural scenery with Bridgend County's 11 miles of stunning coastline, and links with the name Valleys to Coast – the tides providing a constant flow from the streams and rivers of our valleys as they journey towards our coast.
In coming up with the name, we reached out to you on social media asking you what you wanted the new repairs and maintenance service to 'feel' like. We also asked our colleagues how they would like to hear you describe us.
Reliable, professional and efficient were the three key words that came through loud and clear.
We were thrilled to be joined by customers Cheryl and Tom as we came up with some ideas for names based on these themes – a process which saw us whittle around 100 suggestions down to a final six, before we settled on Llanw.

Our new brand logo is of course inspired by the tides, but also symbolises how we will work with you to provide safe and happy homes, places and communities.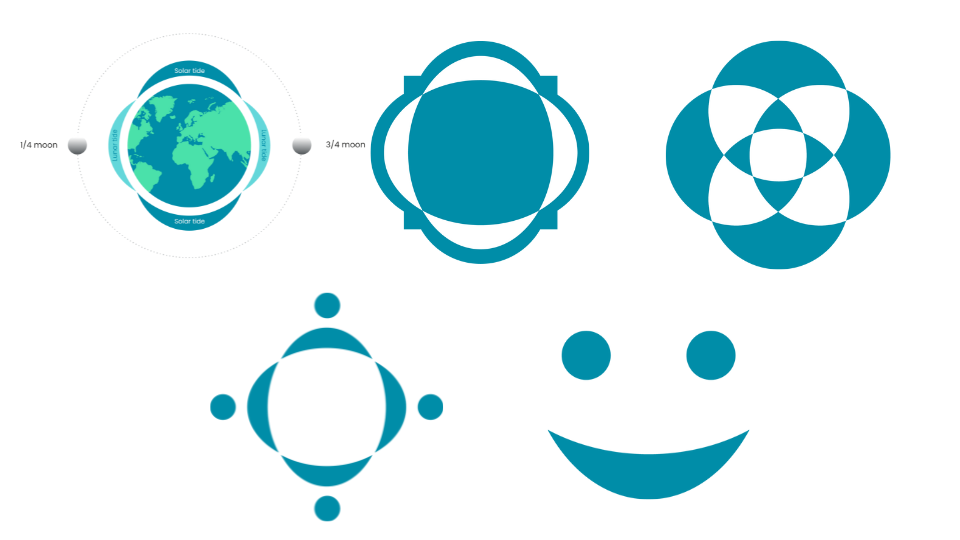 The main shape of the logo represents the incredible power of our solar system and how it pushes and pulls to create the ebb and flow of our tides;
It also symbolises safety and security – the outline is similar to a 'quatrefoil', an ancient symbol of protection;
It resembles the shape of a flower, representing our commitment to the environment;
It illustrates our commitment to community, and working together with you;
And finally it represents the smile we hope to see from people living in safe and happy homes.
Keep an eye out for updates on our brand new website www.Llanw.wales.
Thanks to Cheryl and Tom for joining our brand identity workshops and helping us create the name for our new company! Here they are with Paul Price, the Managing Director of Llanw.
Customer Tom Burke said: "I wanted to take a moment to thank you all for allowing me to be part of the wholly owned subsidiary discovery work. I've been having a great time and I'm eager to get involved in more aspects of your work. Being able to see where I fit in as a resident gives me a better sense of belonging, and I appreciate that."
Over the last few months we've been working hard to plan for the launch of Llanw, and we want to thank you for helping us!
Your input is absolutely vital, and we've been thrilled to see so many of you coming to work with us in our focus groups, or even just by commenting on our social media posts.
If you'd like to get involved, we'd love to hear from you! Give us a call on 0300 123 2100 or email CustomerVoice@v2c.org.uk.