Valleys to Coast have facilitated fantastic community benefits between Hale Developers and Bridgend Air Cadets. By supporting the 1092 Squadron, Hale Developers have managed to upgrade their IT suite with new laptops and also a virtual reality flight simulator, in addition to replenishing items for the cadets' Duke of Edinburgh kit.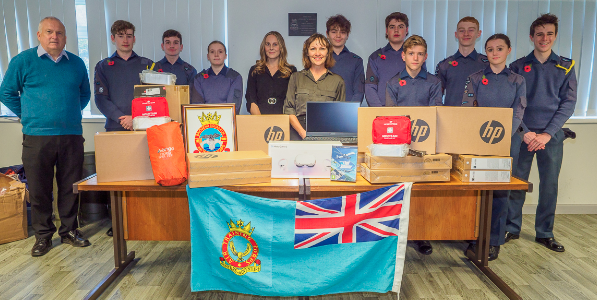 With over 50 young cadets who regularly attend from across Bridgend, they have the opportunity to learn valuable transferable life skills that they can apply to their futures.
"Part of Valleys To Coasts' thriving communities commitment is to support employability and resilience skills. This squadron hosts the IT suite for all squadrons in Bridgend and this support will benefit many current and future cadets" – Rachel Lovell, Valleys to Coast.
Hale Developers added:
"We are thrilled to join valued client Valleys to Coast, to support 1092 Bridgend Squadron with the donation of vital equipment, allowing cadets to carry out practice expedition exercises, via IT equipment and a VR headset."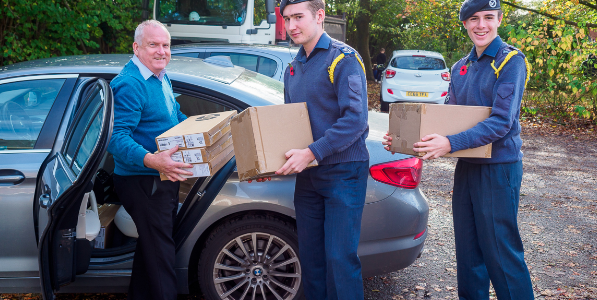 "We are very grateful to Hale Construction and Valleys to Coast for supporting us. It will enhance and open opportunities for our Cadets, as technology advances mean the majority of our learning takes place online, it will give greater flexibility for the Cadets to achieve nationally recognised qualifications and with the Flight Simulator, it will give us the freedom to commence some pre-flight training on the Squadron, prior to the Cadets attending their first Air Experience Flight. Thank You."
Sqn Ldr Rhys Thomas-Challenger Officer Commanding 1092 (Bridgend) Sqn.