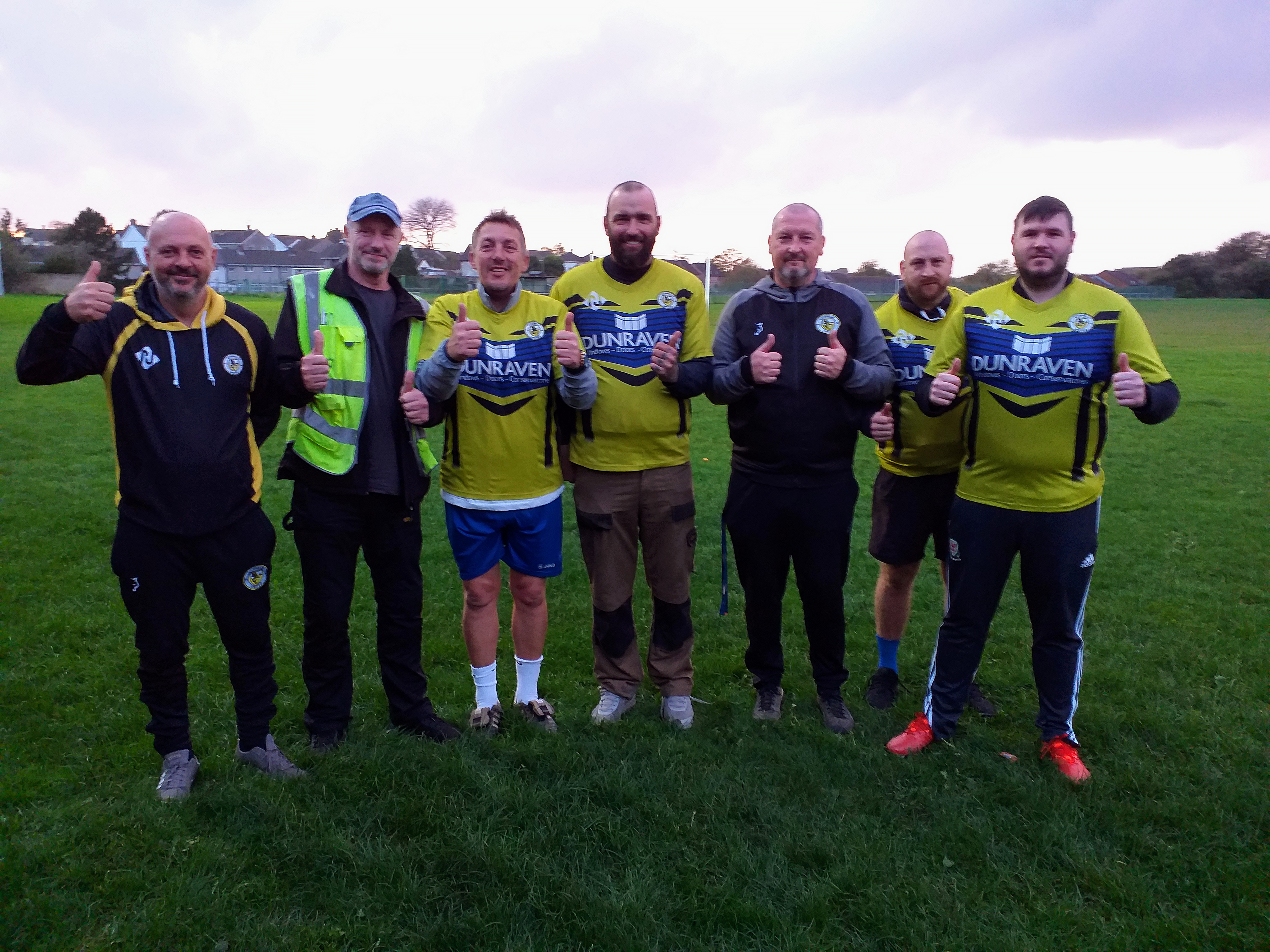 When Cornelly United Football Club reached out to us to ask for support, it wasn't a new kit on the wishlist, but a new kitchen!
And we were more than happy to help, working with our contractor partner ASW Property Services (ASW) Ltd to refurbish the club kitchen as part of its community benefits commitment.
Players and supporters are now able to enjoy refreshments in nicer surroundings, and the club is also generating income from sales of hot and cold drinks.
We worked with ASW to support the refurbishment as part of our Thriving Communities programme. The programme seeks to invest in communities by building benefit agreements into its contracts, ensuring Bridgend gets more from every pound it spends.
Rachel Lovell, Communities and Commercial Business Partner, said: "We aim to support our local communities to thrive and one way we can facilitate this is working with our contractors to provide community benefits that make a difference and add social value.
"Cornelly United Football Club is at the heart of North Cornelly, is solely run by volunteers, and is an asset to the community. We were more than pleased to support their kitchen refurbishment and are glad that it's had such a positive impact on the club."
Paul Phillips of ASW Ltd added: "Supporting our local community is one of our core values. At the start of any contract or project we factor this commitment in and consult with the local community and our clients to establish what support is needed and how we can help.
"We were delighted to have become involved in this project which will provide a major benefit to the football club and improve the match day experience for all."
Gareth Kelly of Cornelly United FC thanked Valleys to Coast and ASW for their support.
"This has not only given us the ability to provide hot and cold drinks to all players and members but also allows us as a club to generate some income for Cornelly Utd in the future. We are still looking for more items to complete our kitchen refurbishment and absolutely appreciate all that Valleys to Coast and ASW have done for us."
Community groups based in Bridgend can find out more about potential support from Valleys to Coast by emailing TheHub@V2C.org.uk.