With Halloween and Bonfire Night approaching, our top priority is your safety in your homes and in your communities. Whether you're carving pumpkins, decorating your home, or planning bonfires and fireworks, we've got some safety tips to ensure a spooktacular yet safe celebration.

Halloween
Pumpkin Carving: Use battery-operated lights for pumpkin illumination, a safer and equally enchanting alternative to candles.
Spooky Decorations: Prioritise safety by using battery lights in your eerie decorations. They're worry-free, long-lasting, and eliminate open flame risks in your home.
Candle Caution: If you choose candles, isolate them from flammable materials and decorations to enjoy them safely.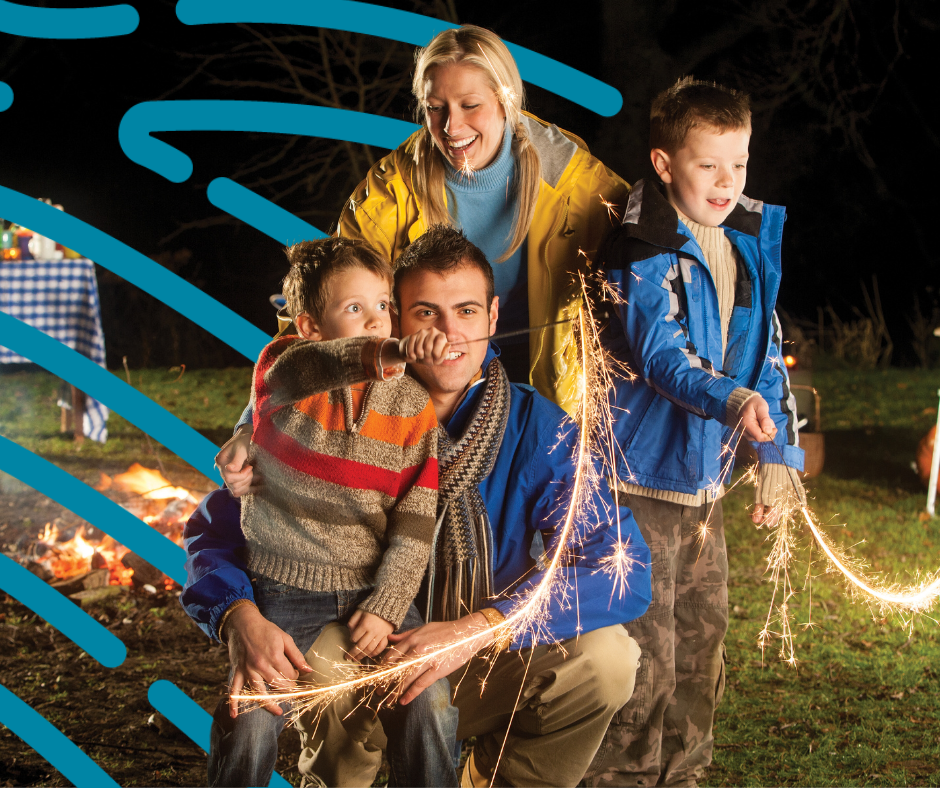 Bonfire Night

We typically recommend you attend organised events, but we understand that many of you have your own traditions leading to a number of bonfires and firework displays.
It's essential to understand that no bonfire is entirely safe. However, by following some guidelines, we can minimise risks and make a big difference. Here's what we're encouraging you to do:
Build Your Bonfire Safely: Ensure your bonfire is clear of buildings, fences, and any flammable materials.
No Flammable Liquids: Never use flammable liquids to ignite a bonfire. Stick to safer ignition methods.
No Dangerous Items: Do not burn items like aerosol cans, paint tins, foam furniture, or batteries. These can lead to hazardous situations.
Supervise Bonfires: Never leave bonfires unattended. An adult should be present to supervise it until it has completely burnt out.
Our Community Caretakers are visiting our neighbourhoods to remove any items that could be hazardous and remove potential dangers. Additionally, if bonfires grow too large or pose a serious risk, we will take action to remove them.
If you come across a bonfire that concerns you in your area, please do not hesitate to contact our Home Safety Team for assistance, email homesafetyteam@v2c.org.uk or call 0300 123 2100.
For additional guidance on safety, we recommend adhering to the advice provided by the South Wales Fire and Rescue Service.

Fireworks
South Wales Fire and Rescue Service have also shared the following essential tips regarding fireworks:
Choose Approved Fireworks: Ensure that all fireworks you use comply with approved standards and regulations.
Stay Sober: Avoid alcohol when setting off fireworks, as it impairs judgement and increases risks.
Read Instructions Carefully: Keep fireworks in a closed box and always follow the instructions carefully when using them.
Light Safely: Light fireworks at arm's length using a taper and stand well back to protect yourself.
Never Return: Never approach a lit firework again. Even if it appears to have failed, it could still explode.
No Throwing or Pocketing: Never throw fireworks, and under no circumstances, should they be put in your pocket.
Respect Neighbours: Be mindful of your neighbours by not setting off fireworks late at night and adhere to local laws and regulations.
Sparkler Safety: Be cautious with sparklers, and never give them to children under the age of five. Even after they've gone out, they remain hot, so put them in a bucket of water after use.
Keep Pets Indoors: Ensure that your pets remain indoors throughout the evening to keep them safe and calm.
By following these simple guidelines, we can ensure a safe and enjoyable celebration for everyone.