Caerau residents have something to look forward to this June. Thanks to a collaborative effort between Caerau Skyline, The Green Valleys, ourselves, and EU funding of up to £15,000, the footpath and connectivity of Cymmer Road, North Street, and Victoria Street will undergo improvements.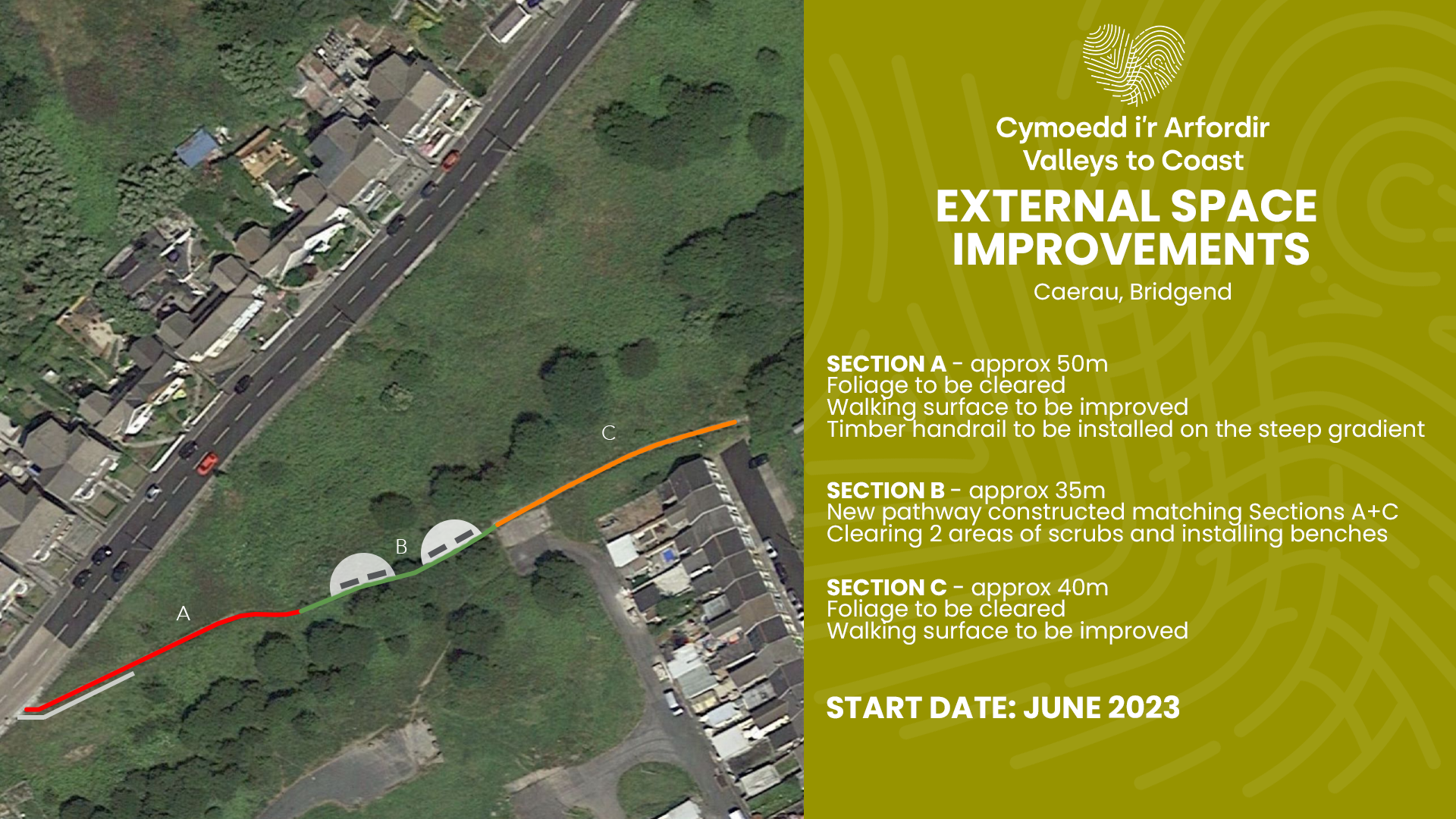 The footpath will be extended and upgraded to provide convenience and safety, including the addition of handrails for extra support. To enhance the aesthetic appeal and encourage relaxation, obstructing shrubs will be cleared, and benches will be installed along the way. These improvements will allow residents to pause, soak in the stunning views of the picturesque Llynfi Valley, and truly appreciate the natural beauty of the area.


The collaboration with our partners reflects our commitment to increasing financial and social investment in the communities we serve, with the ultimate goal of making them even more attractive places to call home.


We are delighted to have the reputable local contractor, D+M Builders, working alongside us to bring this transformation to life. Their expertise and dedication to quality will ensure that the project is executed to the highest standards, meeting the expectations of the community.


Johnathan Luxton, Communities Estates Officer, expressed his excitement, stating, "We've engaged with and listened to the local community, and we're delighted to be able to enhance the local connectivity."


The work is set to begin in mid-June, and we anticipate completing the project by July. We understand that there may be temporary inconveniences during the construction period, but we assure you that the end result will be well worth it.


We look forward to witnessing the positive impact it will have on the Caerau community.