eCymru, a housing portal created through a collaborative effort between various partners and tenants, officially launched its platform in March and we're pleased to announce that you can now sign up as a Valleys to Coast tenant. eCymru is designed to be the bridge to events, engagement, and e-learning for tenants, with the goal of helping them live happier and healthier lives.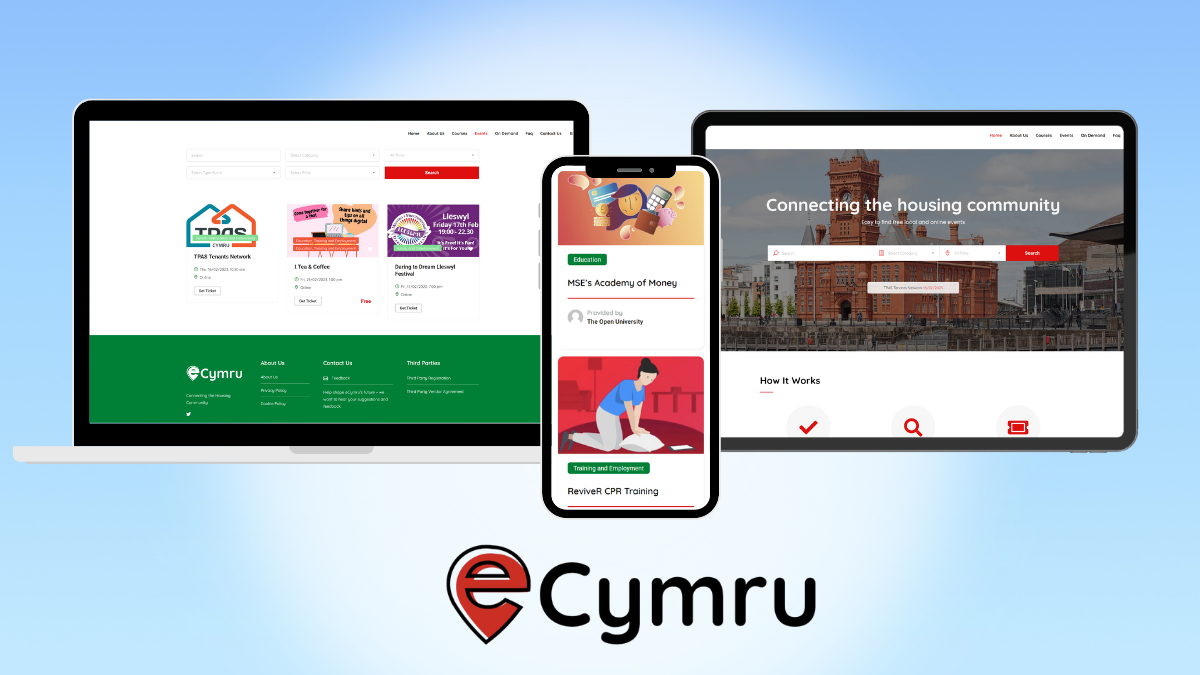 The COVID-19 pandemic sparked a collaboration across Wales to bring tenants a new digital experience. The platform has hosted successful webinars from Digital Communities Wales, covering topics such as shopping safely and saving money, digital health and wellbeing, and a live performance by the Barry Male Voice Choir. To ensure the project's success, they have conducted several live events to gather feedback from tenants. One tenant recently shared, "I appreciated the informal atmosphere of the event, which allowed me to ask questions without any pressure. It was a fantastic introduction to the digital world for someone like me who is new to it."
eCymru has also partnered with The Open University to offer a range of free online courses in arts and crafts, education, fitness, and health. The development and testing of eCymru was done alongside tenants, powered by the knowledge, skills, and experiences of individuals from across Wales, to ensure the platform meets the diverse needs of the communities it serves.
"Hafod is excited to be part of the eCymru pilot as we explore how we can expand our digital offering to our customers," says Michelle McGregor, Customer Engagement Coordinator from Hafod Housing Association. Scott Tandy, Digital Inclusion Officer from Newydd Housing Association, adds, "It has been an amazing experience working with tenants and Registered Social Landlords from across Wales on eCymru. We hope eCymru will allow our tenants to develop new and rekindle their love of old skills and hobbies."
The long-term aim of the eCymru project is to foster collaboration and improve tenant wellbeing. The project team invites all Registered Social Landlords in Wales to join them in their effort to raise awareness of online events and courses and work towards a brighter future for tenants.
For more information about eCymru, please visit their website.
Sign up now!