We are excited to share the latest update on our Old Station Road development in Porthcawl, a project we have been working on in partnership with Paramount. As we approach the winter months, we want to keep you in the loop about the progress we've made.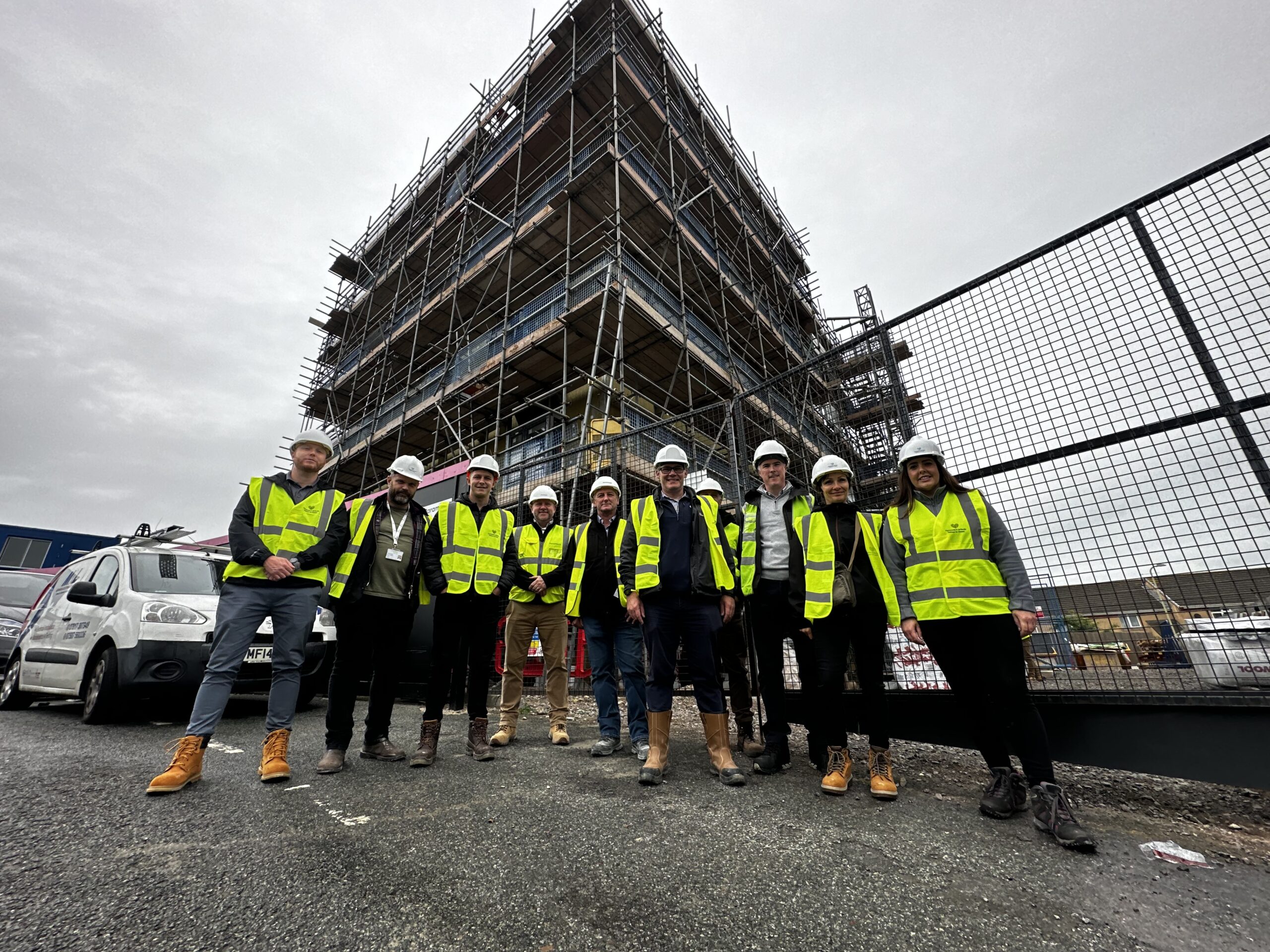 Our team began working on the former brownfield site earlier this year, and we're thrilled to report that the new development is really taking shape. Located on Old Station Road, it will consist of 17 one-bedroom and 3 two-bedroom accommodations, with a total of 20 properties. Following our update in the summer, we've since achieved a significant milestone by installing the 5th and final floor this September.
Intended to serve the over 50s demographic in the Bridgend region, work on the multi-storey building started in February 2023 and, once completed, will be a welcome addition to the Porthcawl skyline, where demand for one-bedroom accommodation is very much on the rise.
For this development, we secured £2,779,002 in funding from the Welsh Government Social Housing Grant supported by Bridgend County Borough Council. With an estimated completion date of April 2024, the project has gone from strength-to-strength in the past few months.
Recently, we conducted a site visit to Porthcawl, and we were joined by representatives from Paramount, Councillor Huw David, and Councillor Neelo Farr to get a visual update of the progress. Using quick and efficient building methods, 5 floors have been erected in just a short few months.
Alongside utilising Metsec framing on the development, the use of brick slips has also contributed to the reduced build time. Brick slips, which benefit from its lightweight, recyclable and durable material, contribute towards the development's EPC A classification whilst maintaining a high standard in fire safety. With the project still due for completion in April 2024, the finished building will hold room for bicycle parking, have solar panels installed and will operate without the use of gas for its energy consumption.
Benny Griffiths, one of the Communications Business Partners at Valleys to Coast had this to say following the recent site visit to Porthcawl;

"The speed in which this development has progressed is very impressive. Having watched the foundations being installed at the start of summer, it was thrilling to see how developed the site has become in a short space of time. With Valleys to Coast's focus to complete 1,000 new affordable homes in Bridgend by 2031, our team are always delighted when we get to see projects like this gaining momentum towards completion – especially when they are built so quickly and efficiently"