The team here at Valleys To Coast are thrilled to announce that our latest housing development in the Bridgend region has been completed.
The St John's development based in Cefn Cribwr opened its doors to new tenants this summer with 10 new properties being provided for our tenants within the local area.
With the sun shining and plenty of Valleys To Coast staff members on hand to onboard new tenants, Monday 13th June 2022 was a buzz of activity in Cefn Cribwr as the new residents of St Johns came to collect keys, measure rooms and move in furniture as the newly built properties open their doors for the first time.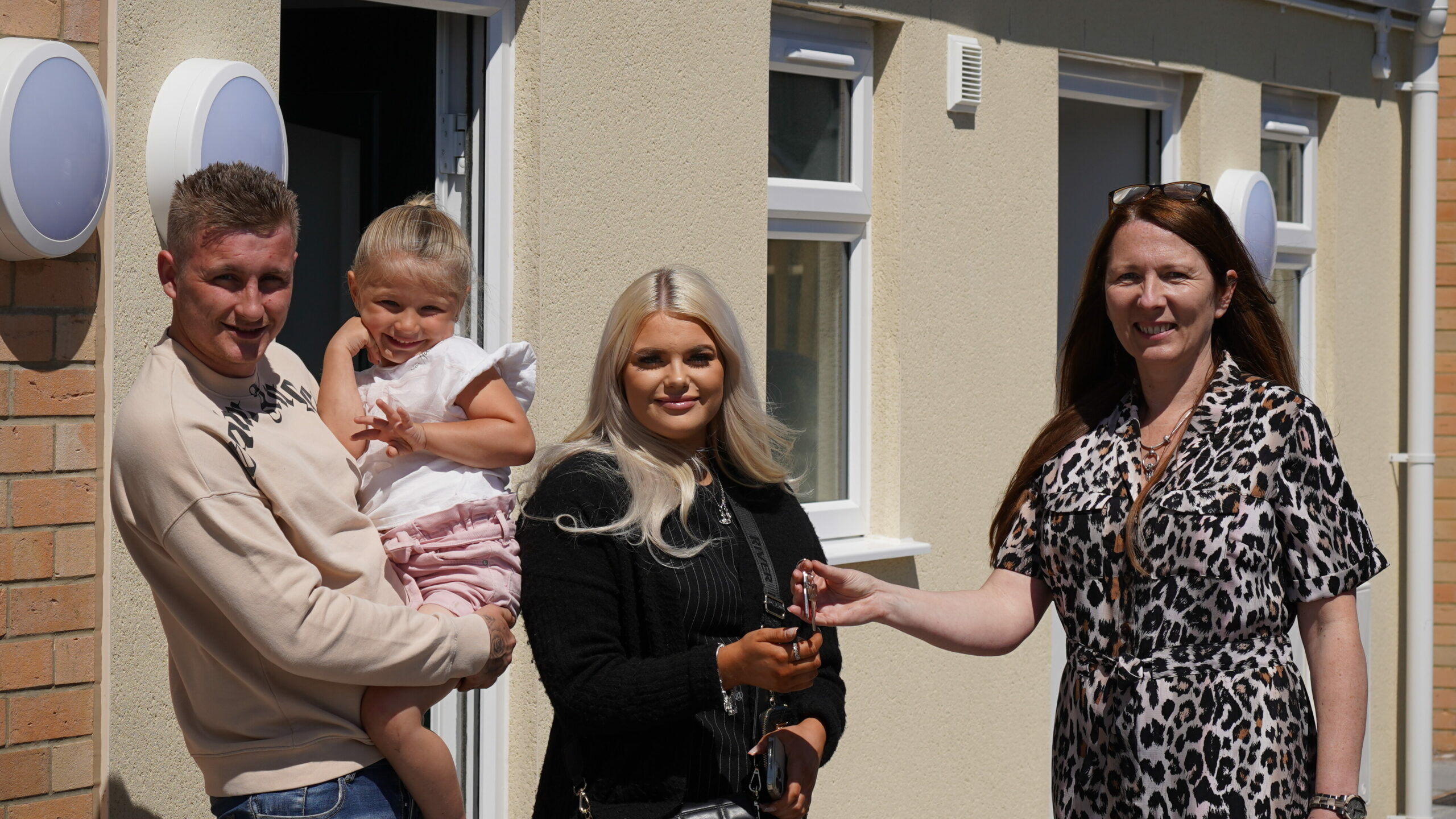 Rob Green, Valleys To Coast's Development Manager, who was on hand to welcome new tenants had this to say:
"I am really pleased to have worked in partnership with Darlow Lloyd, BCBC and the Welsh Government to get this development over the line. One of the perks of the job is being present on move-in days like this; not only do we get to see the good these properties can provide but it also caps off a brilliant project that we've all been working so hard to complete."
Through Bridgend County Borough Council and the Welsh Government Social Housing Scheme, work at St Johns began in October 2020 on the site of the old St John's Ambulance Hall which had fallen into disrepair. With a new purpose for the site, and a fitting name paying tribute to its past, Valleys To Coast teamed up with Darlow Lloyd and Cefn Cribwr's Community Council to produce 10 new-build properties, including 3 disability adapted homes for tenants with mobility impairments and difficulties.
St John's development was not exempt from the impact of the COVID-19 pandemic. Disruptions to the supply chain married with periods of self-isolation for the labour force had a noticeable impact. But thanks to the resilience and adaptability of our staff and suppliers, we were able to complete the new-builds within a 20 month period – much to the delight of the new tenants.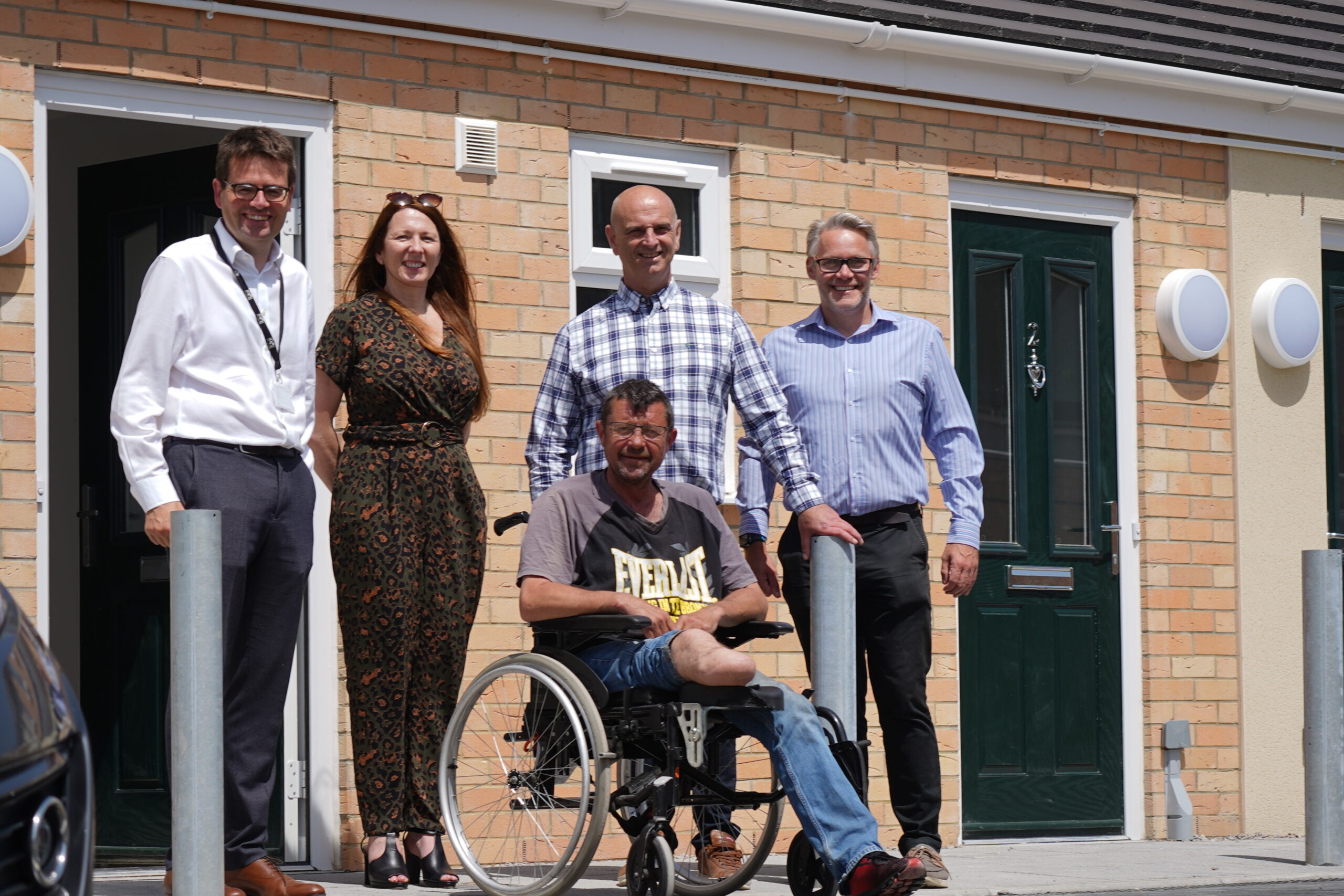 Valleys To Coast's Development Officer, Max Lewis, who worked alongside Rob Green and fellow Development Officer Judi Thomas, added these comments during the site's move-in day:
"The properties at St John's really add something to Cefn Cribwr. It's always nice improving areas by utilising the use of brownfield sites like this, but giving a nod to the past is also something we considered. When naming the site after the old St John's Ambulance hall that stood here 20 years ago, we also decided on providing a commemorative plaque so residents and locals can remember what was once here"
Alongside our staff and new residents, Huw David, the Leader of Bridgend County Borough Council, was also on site to welcome tenants as they picked up their keys. As someone who visited the site during its early construction, Councillor David had these to say on the St John's development:
"It's looking fantastic, what a transformation from a redundant empty site. We've now got some really new and attractive homes for people and I'm thrilled that tenants are moving into these lovely new homes."
On behalf of everyone at Valleys To Coast, we would like to wish all our new St John's tenants the very best in their new homes!