We've all heard about the cost of living lately, and with inflation rising, things are not likely to get easier any time soon. In fact, Inflation is expected to remain high for the next two years, so more of us will be struggling to pay bills and to meet other commitments.
So what can you do to cope with rising costs and, if you're struggling, what help is available? We've put together a few tips.
Get advice from the Money Matters Team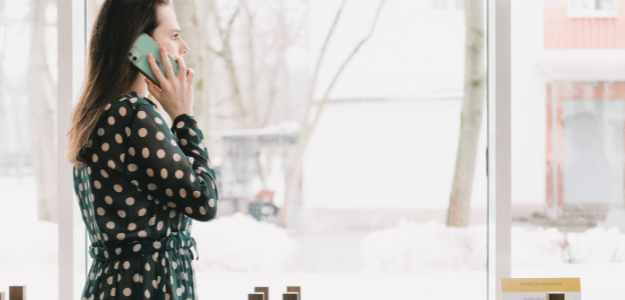 Our Money Matters team is always there for our customers. You may be reluctant to ask for help and advice, but that's what we're here for. After all, everyone needs an expert friend when things are tough.
The Money Matters Team will provide confidential support, working with you to look for ways to reduce expenditure and support you to make informed financial decisions based on your individual circumstances.
You may also be entitled to additional income from benefits or tax reductions. There are some great independent online calculators that will check your eligibility for Universal Credit, Council Tax Reductions, disability benefits and many more. Try this online benefits calculator for a quick assessment. You may be surprised and even if you don't qualify personally, someone in your family could.
Stay on top of your budgeting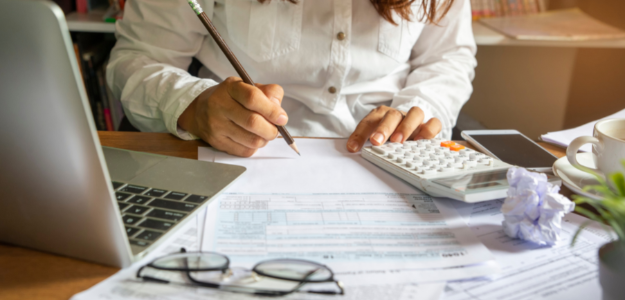 Understanding exactly where your money is being spent, and how much you've got coming in will help you stay on top of your budgeting. The MoneyHelper Budget Planner is great for helping you to do this.
Apps that are linked to your bank account mean that you can constantly track your money and can see clearly what's coming in and what's going out. Apps like Emma will show you where some bills have gone up and comparisons of where you can get cheaper services. Once you understand your spending, you can re-prioritise things.
Checking your direct debits and standing orders help you see where you might be able to cut back on costs, such as cancelling a subscription you don't use very much. Check with your suppliers like broadband and phone, to ensure you're getting the best deal you can get.
Another area you can make savings in is your groceries. Your food shopping is one of the biggest costs you have to budget for, but by looking for ways to save money, you may find increased food costs easier to deal with. Keep tabs on supermarket prices and stay on top of your comparison game. Many of the supermarkets are bringing in value ranges in response to customer concerns, like the Asda 'Just Essentials' value range. You can also get really good deals on household items at super saving stores, like B&M, where they sell discounted cleaning products or multipacks of body wash. These are the types of small decisions that add up. And make sure to sign up for any available rewards schemes to make the most of your money. Check out these budgeting tips from Moneyaware.
Car pool (without the karaoke!)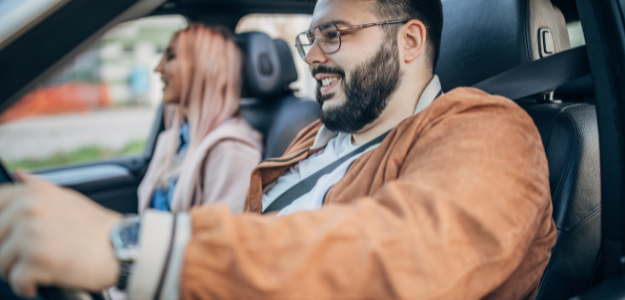 Why not save money on fuel by organising car shares with colleagues from your place of work, or see if you can share the school run with other parents. Or better yet, where you can, skip the car journey and walk or cycle instead.
Liftshare and Gocarshare are both ride sharing apps. Simple and easy to use, Liftshare is the largest ride-share scheme in the UK. It allows you to book ride sharing seats online and will help you to find a ride-share route for your weekends or holidays. The GoCarShare site offers lift-shares for regular and occasional rides for drivers and passengers throughout the UK.
BlaBlaCar works by linking drivers going to popular destinations such as airports or cities with those who need a lift. The journeys will likely be cheaper, too, as drivers are unable to make a profit using the scheme – the site calculates how much the journey would cost and only allows drivers to split this cost with their passengers rather than charge extortionate amounts.
Many people that don't use a car everyday are opting to car share rather than own a car. There are two different types of car sharing schemes. Traditional operators have a fleet of cars available to lease, while peer-to-peer clubs allow owners to share or rent their own vehicles. Here we list the pros and cons of both. Read the Autoexpress guide to car sharing and car clubs here.
Get freebies and discounts online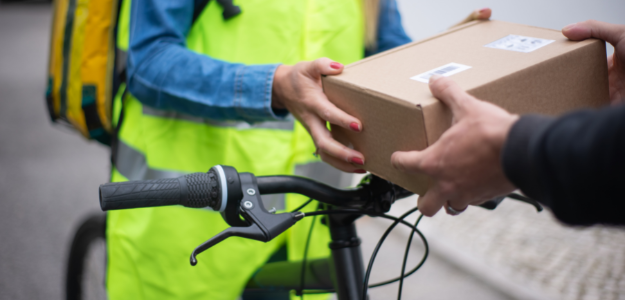 Giveaway sites are where, instead of binning goods or trying to eBay them, people harness the web's power to offer them to their local community. In return, they often hope they can grab back something when they want.
OLIO connects neighbours with each other and with local businesses so surplus food can be shared, not thrown away. OLIO can also be used for non-food household items too. The app is free to sign up for, and allows you to browse produce that's been made available in your local area, and make arrangements to collect it from the person who listed it – again, free of charge.
Freecycle and Freegle are both grassroots & entirely nonprofit movements of people who are giving and getting stuff for free in their own Towns, and there's one in Bridgend. It's all about reuse and keeping good stuff out of landfills. Membership is free. And you can also set up your own, smaller personal Friends Circle for gifting and lending of items with just your friends or neighbours. The Gumtree Freebies section works a lot like Freecycle, with members of the public uploading items they want to get rid of.
And who doesn't like free giveaways? Hot UK deals is your internet one stop shop for not only freebies, but also discount vouchers and competitions. Latest Free stuff , Freebie Site UK and Freebiersclub are easy to use websites with a huge range of freebies listed. Mainly samples, so you can get a whole range of products including shampoo, toys, eco friendly products and even chocolate. Latest Free Stuff has a useful hints and tips section too offering advice on how best to take advantage of freebie offers (such as creating a second email address).
Help with childcare costs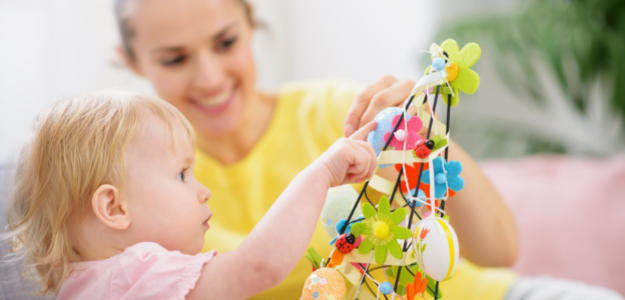 Working parents in Bridgend County Borough can claim up to £2,000 a year to help pay for regulated childcare costs, including holiday clubs and other out-of-school activities, during the Easter holidays.
Under Her Majesty's Revenue and Customs (HMRC) tax-free childcare scheme, eligible working families can receive up to £500 every three months (or £1,000 if their child is disabled) towards the cost of holiday clubs, before and after school clubs, childminders, nurseries and other approved childcare schemes.
For every £8 deposited into a tax-free childcare online account for children aged up to 11 or 17 if the child has a disability, families will receive an additional £2 from the Government.
More than 11,690 working families across Wales made use of the scheme in December 2021 with HMRC paying out more than £34m in top-up payments.
With recent research estimating that around 1.3 million families could be taking up this government support, parents and carers are being urged to check their eligibility and register for the scheme at the GOV.UK website.
For more information, you can also read an online tax-free childcare guide which explains the benefits of signing up to the scheme.
What should I do about debt?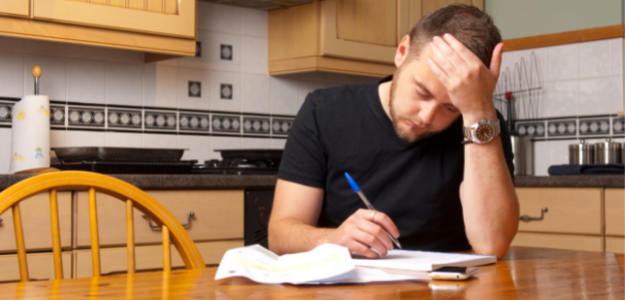 If you find yourself about to fall into debt, or that your previously manageable debts are now becoming overwhelming, you should act quickly.
If the price of your regular outgoings has gone up, you may find that even after budgeting you need slightly more to cover any debts you have. In these cases, bringing in a little extra money can be essential, and it can be easier than it sounds. The StepChange website has suggestions for ways to make a few extra pounds, like using cashback websites or selling unwanted goods online.
You should also try to avoid using any credit unless you're certain that you can pay it off by the date it's due. Consider if any purchases can wait until you've got the money in hand, instead of using services like Buy Now, Pay Later.
Whatever the reason, the experience of being in debt is stressful. If you are still struggling and find yourself with a negative budget or with arrears on any priority household bills, don't hesitate to get in touch with the Money Matters team, or with a debt advice organisation, like StepChange. StepChange offers debt advice online, or you can call them at 0800 1381111 from Monday to Friday, 8am to 8pm, and Saturday, 8am to 4pm.
Need someone to talk to about your finances?
It's normal to experience money worries, but it's better to face them rather than ignore them. If you're struggling with money, you can contact the Money Matters Team confidentially, who will be able to help you start sorting out your financial problems. Or you can find free, confidential advice using Moneyhelpers free Debt advice locator tool.